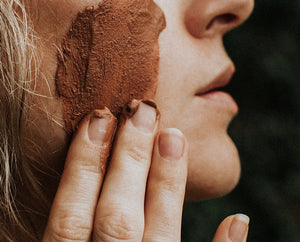 Behind the Brand: Hello Sunday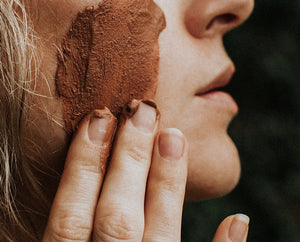 As a part of our community campaign, we asked the owner of vegan skincare company, HELLO SUNDAY, to share her thoughts on entrepreneurship with us! Claudine's skincare line is created locally in British Columbia with all natural and vegan ingredients. 
I. Tell us about the Hello Sunday journey, what inspired you to start a skincare line?
After a health scare in the family and watching all the documentaries on health, environment and diet, as a family, we decided to reevaluate the way we live. We adopted a vegan diet, became more aware of our carbon footprint, looked into more zero waste options that then snowballed into changing all of our products around the house including my skincare. After years of trying prescribed medication, drugstore brands and high end luxury brands, changing my diet and experimenting with natural ingredients that we can all pronounce, my skin started to heal for the first time in years. I felt so good and I wanted others to feel the same way. I launched Hello Sunday in the winter of 2019.
(image via Hello Sunday)
II. How have you shaped your business to be eco-friendly?
From the beginning, I knew that I wanted to create an eco friendly skincare brand. Ingredients that people would recognize, use glass vessels that could be reused or recycled. Rather than the quick unboxing high from pretty, unnecessary packaging, I chose to focus on simple packaging and ingredients that serve a purpose. We don't use fillers, synthetics or toxins. I want people to fall in love with their skin after using our products!
(image via Hello Sunday)
III. What is one of your biggest challenges as an entrepreneur?
Knowing what to do and when. Sometimes it feels like we're flying by the seat of our pants. It's hard work but I love it!
(image via Vessel Home Goods)
IV. What is your favourite part of running Hello Sunday? 
I'm a sucker for beautiful imagery! I've been so lucky to work with some very talented women who have captured our vibe so well. Definitely the creative side of things gets me excited!
(image via Hello Sunday) 
IV. A piece of advice for fellow entrepreneurs?
Just go for it! If I had waited to get everything perfect, I would have never launched Hello Sunday and still be tinkering away with things. I've learned so much along the way and met so many other amazing entrepreneurs, that we're able to bounce ideas off of each other, it's such a great community to belong to!
Find Hello Sunday's refreshing hand soap, face polish or vitamin rich mask on our site.